Tools to help protect communities and relieve over-burdened healthcare systems
The ongoing Coronavirus (COVID-19) pandemic highlights the challenge of managing the increasing threat of serious infectious diseases. Even the most developed and efficient healthcare systems have faced unprecedented challenges during this pandemic. Baxter ICNET appreciates that the current priority of public health experts will be focused on aggressive implementation of suppression strategies in order to protect as many people as possible and to minimise the pressure on healthcare systems. We also recognise that the need to support contact tracing, surveillance testing and other strategies will remain the way forward for the foreseeable future. 
We have to always be able to contact trace ... That will be part of the new normal for a long time to come.1

Jacinda Ardern, New Zealand Prime Minister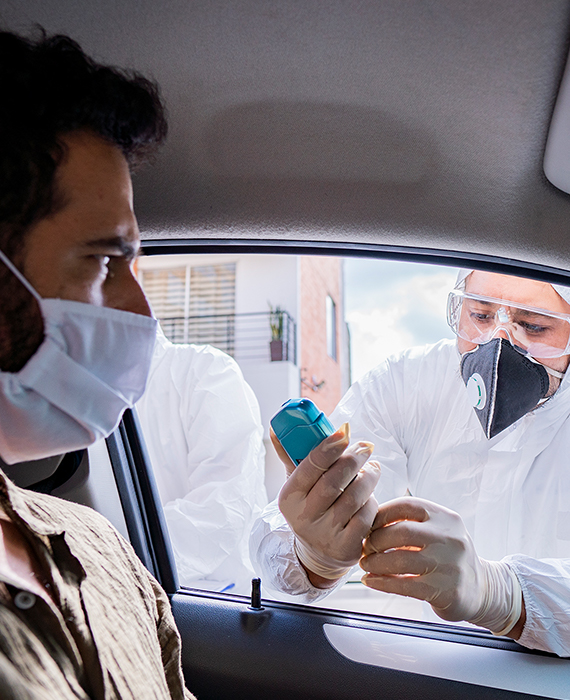 SUPPORTING COVID-19 MANAGEMENT TODAY AND TOMORROW
Addressing the challenges of a global pandemic requires coordinated efforts at a national level as well as within individual healthcare systems. ICNET Clinical Surveillance Platform includes two products that are positioned to support public health experts in their activities to manage COVID-19 in the near- and longer-term.
Our Outbreak Manager product can help with ongoing management of the pandemic, while Protect can support the vaccination program for COVID-19.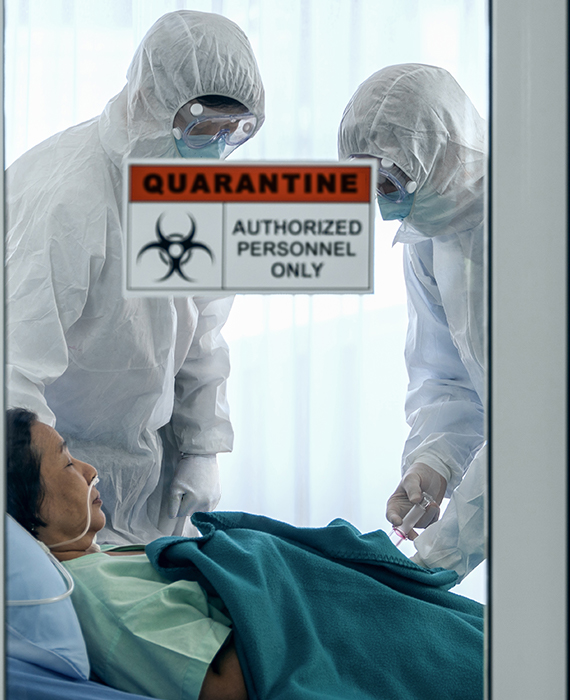 OUTBREAK MANAGER
The Outbreak Manager product within ICNET National Suite helps public health bodies tackle the complex challenges of managing infectious disease pandemics such as COVID-19. Today, Outbreak Manager can help give you the information you need, when you need it, to support timely implementation and assessment of essential interventions.
Outbreak Manager sorts through surveillance data to identify infection clusters that may indicate an outbreak.  It then provides a repository for the tremendous amounts of complex data that may be associated with that outbreak and tools to turn that data into actionable information.
Looking forward, Outbreak Manager can continue to support suppression of COVID-19 through functionalities such as those that assist with contact tracing and surveillance testing. Ongoing, proactive measures like these can help public health teams better interrupt disease transmission to help reduce resulting morbidity, mortality and costs.
Outbreak Manager enhances the efficiency of public health teams by offering crucial functionalities
Robust data capture & analysis
Outbreak Manager captures data quickly and robustly for timely analysis, facilitating speed of intervention. It can help further with contact tracing, beyond those identified by human input, by suggesting potential contacts based on the case definitions and other parameters such as location. This is enhanced by built-in analysis tools that perform functions such as visualisation of chains of transmission and infection cluster timelines, and creation of epidemiological curves.
Built-in workflow
Outbreak Manager has a built-in workflow that enables health responders to capture the details of an outbreak in near real-time, thus enabling its management throughout its timeline.
Comprehensive dashboard view
Outbreak Manager has  comprehensive dashboards to view the progression of the outbreak. This provides easy access to data you need to inform your public health strategy and interventions.
Prioritisation of COVID-19 vaccine delivery
COVID-19 vaccines that can be used globally are vital to ending the pandemic. Vaccination is one of the highest priority health interventions to limit the avoidable morbidity and mortality of SARS CoV-2. Public health experts are stepping up to the challenge of determining how to deliver vaccinations to many people at one or more locations in a short interval of time.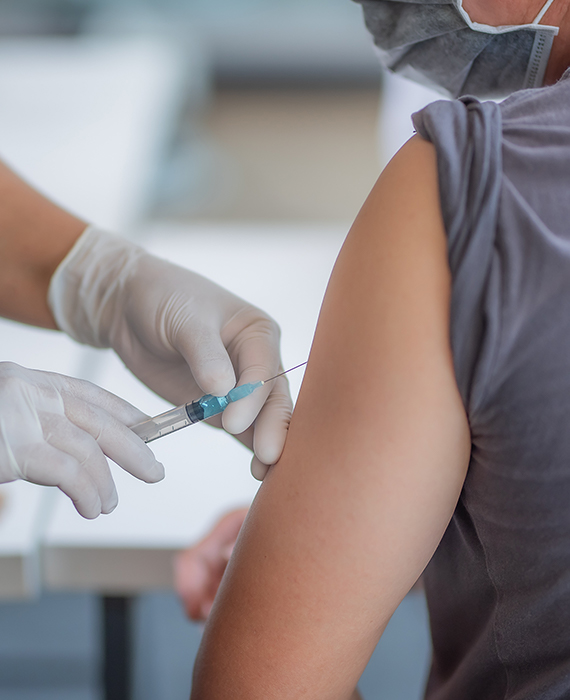 PROTECT: MASS PREVENTATIVE MEDICATION ADMINISTRATION (MPMA)
Managing vaccination amidst humanitarian emergencies is a complex public health intervention. The Protect product within ICNET National Suite was developed with the technological capability and capacity to enable public health experts to deliver a well-coordinated program to meet this challenge. 
Protect is designed for large-scale vaccination management, including mass vaccinations across whole populations for new vaccines or routine immunisations. It was developed to help manage the large-scale, fast-moving scenarios associated with response to pandemic threats. Protect helps facilitate the entire process from ad-hoc clinic set up, to resource management, to vaccine administration.
Protect delivers role-specific information to the various healthcare providers involved in the vaccination program
Individual Vaccinator
•    Enables users to record, store, and access consolidated individual vaccination information, including documentation of consent.
•    Timely retrieval of an individual's immunisation history to help determine appropriate individual vaccinations.
•    Vaccine recipients can have a complete record of vaccines received.
Vaccination Coordinator
•    Coordinators can view the visual dashboard to coordinate and track progress of programs.
•    The system can send notifications and reminders about vaccination schedules.
National Level
•    National leaders can use the system to monitor vaccine coverage, which can facilitate decision-making at the population level and the monitoring of the epidemiological impact of vaccination policies.2
ICNET Hospital Suite supports infection prevention activities in the hospital setting
In addition to supporting activities occurring at a national level, ICNET Hospital Suite offers a seamless clinical surveillance solution for healthcare facilities. The Hospital Suite includes versions of Outbreak Manager and Protect that were developed to support and protect healthcare professionals on the front lines of treatment as they manage the containment of infection within individual healthcare facilities.